Tirana International Airport Parking
Unbeatable Value Airport Parking
Compare Parking Prices at Tirana International Airport
checkBest price guarantee
checkCompare all parking operators
checkOver 4 million happy customers
checkOptions for all budgets
checkFree no-hassle cancellations


Useful information about airport parking at Tirana International Airport
The airport has plenty of parking spaces for short- and long-term stays, making finding the right spot according to your needs easy. There is also an online booking system that allows you to book your space in advance, so you can be sure that you will have the parking place ready when you arrive at the airport.
Prices vary depending on the length of stay – from daily fees to extended rates for those who need longer periods for their car's storage. In addition, many travelers prefer private companies offering offsite parking near Tirana Airport as they often provide better value and more spacious lots than those available within the airport premises.
Tirana Airport Parking
Address: Kreuza Lubonja Rinas, Tirana Albania
Phone: +355697081800
Email: info@tirana-airport.com
Disabled Parking at Tirana Airport
Disabled parking services at Tirana Airport in Albania provide travelers with disabilities access to a range of accessible features and services. Wheelchair ramps, lifts, and designated parking spaces are just some amenities to assist those in need.
A dedicated team of disabled advisors is also on hand to offer advice and assistance with any queries or concerns that may arise during your stay at the airport. Additionally, all shuttle buses coming in and out of Tirana Airport have been fitted with wheelchair-accessible lifts for easy boarding by passengers who require assistance.
P1 Parking at Tirana Airport
P1 covered 250 parking spaces and uncovered 250 parking spaces.
| | |
| --- | --- |
| Length of Stay | Fees (in Lek) |
| 0 minutes to 1st hour | 150 |
| 1st hour to 4 hours | 240 |
| 4 hours to 7 hours | 360 |
| 7 hours to 12 hours | 480 |
| 12 hours to 24 hours | 720 |
| Days after 1st day | 600 |
P2 & P3 Parking at Tirana Airport
| | |
| --- | --- |
| Length of Stay | Fees (in Lek) |
| 0 minutes to 1st hour | 120 |
| 1st hour to 4 hours | 190 |
| 4 hours to 24 hours | 300 |
Note: Please make sure to receive your subscription 10 minutes after your entry at the cashier.
Kiss and Fly Parking at Tirana Airport
| | |
| --- | --- |
| Length of Stay | Fees (in Lek) |
| 0 – 4 minutes | 300 |
| 4-10 minutes | 500 |
| 10-30 minutes | 800 |
| 30-60 minutes | 1000 |
Parking Tips at Tirana Airport
Safety parking tips at Tirana Airport in Albania should be taken seriously to ensure travelers have a safe and secure experience. First, drivers should always park in the designated parking spots at all times. Ensure to follow all signage and any instructions given by airport staff when entering and exiting the lot.
Drivers should also use caution when driving through the lots, avoiding distractions such as cell phones or other activities while navigating their vehicles around pedestrians or other drivers. Additionally, before leaving your vehicle, check for any visible signs of damage and report them immediately if noticed so that necessary repairs may be made quickly.
Finally, it is advised not to leave valuables inside your car while parked at Tirana Airport- lock items securely in trunks or glove compartments before heading off on holiday.
Parking Operators at Tirana International Airport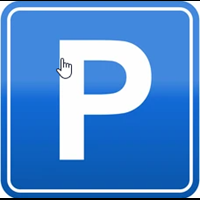 place
Hotel Airport Tirana, Rinas, Tirana 1053 | Show on Map
Map of Car Parks at Tirana International Airport Frequently Asked Questions - Tirana International Airport Parking